Back To Blog
When trying to think of alternative solutions about the security of your store, why don't you think of the obvious first? Security grills will protect your store from vandalism and intrusions while they still give a clear view of your merchandise to your customers. They are practical, installed easily and will literally change your life. They are usually made of aluminum and, thus, they are lightweight. You won't have trouble opening them and locking them easily and you won't even need a motor. With security grills for storefront free of floor tracks, you can have peace of mind about the safety of your clients and the appeal of your store.
The best way to secure your store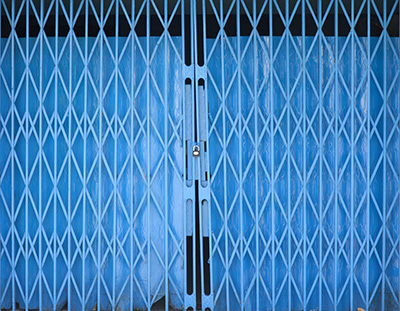 How do you feel when you lock up your store? Do you feel thankful one more day has come to its ending but then again you turn to walk away trembling about what can happen to your store overnight? That's the reason why many entrepreneurs install storefront gates. If you don't want to hide your beautiful Italian shoes and purses, installing security grills is the perfect idea! Mrs. Smith will spot the red wallet at the window and visit you the following morning. Do you worry about the aesthetics of your store? Rest assured that security grills come in great style these days!
There are roll up and rolling gate style security grills, which can hide above or at the side of the entrance. They are made of strong aluminum, which is also highly resistant to moisture, all weather conditions and strong winds. The most important thing is that you will be sure about the security of your property. It's not a coincidence that security grills gates are used in many applications. They are excellent solutions for areas that need to be well ventilated 24/7, for airports, banks, public restricted areas, drug stores, malls or schools. They are great for windows and any place, where you need visibility but also security.
Actually, this is the greatest thing about commercial rolling gate security grills. You can have a full view of the other side but you cannot go through without having the right key! Haven't you see them at the entrance of zoos, too? You can say goodnight to the hippopotamus from afar and feel safe, too!